Schow's Ranchette was originally owned and operated by Patricia's dad Russell Schow. Russell bought the original house and five acres in 1955 and brought his young family and his beloved Arabian horses here and started Schow's Ranchette. Patricia was born and raised here on the ranchette. Russell split his days between his regular day job and working with his horses in the evenings and on weekends.
Russell did all of his own training and was well known for his abilities with horses. His first Arabian stallion, Mounri, was judged as one of the top ten stallions in the country in 1960. He rode this stallion in many shows and parades and later used Mounri to pony new colts as he started to work them. Russell rode several of his horses as Uncle Sam in the Pleasant Grove Strawberry Day's Parade, drove horse's in the Smith Field House for shows and other activities, drove coach in the Provo Christmas Parade and also had a group of young ladies that rode horses called the Russellette's that did square dancing on horseback.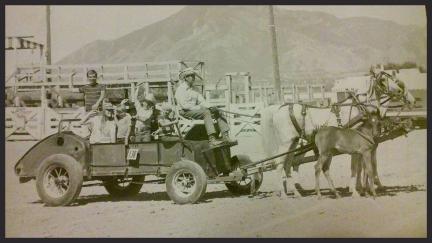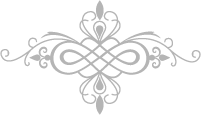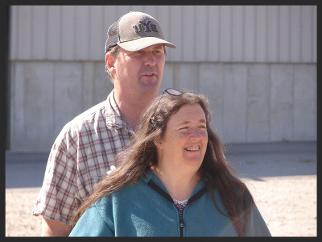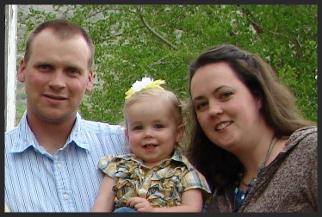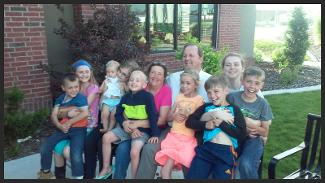 Running the farm is definitely a family affair. Husband and co-owner Jon puts in his time at his day job and then comes home to be Patricia's right hand man, head contractor and sounding board. Patricia's daughter Tammy has also been very involved in life at the barn. While her young family keeps her very busy right now, she has taught lessons, is a barn manager and still finds time to help with the parties and4H program at Schow's Ranchette.

"I really love what I do," Patricia says. "As my children started to mature, I looked at what I would do with my life as my children left home. I looked at the talents that I had and took some of those talents and combined them into working with horses and people and helping people develop a strong, capable, healthy life style. I really enjoy watching youth grow and develop into capable strong adults."

At Schow's Ranchette we take great pride in our amazing staff! We have eight teachers in addition to Patricia that love to work with our students. Also, this year Schow's Ranchette started an Assistant Barn Manager program where a student that is 16 years old or older can help with the running of the facility. They are responsible for some of the feeding of the horses, helping to maintain an area of the barn, stall cleaning and chairmanship of an activity that is held at the barn.
This responsibility gives the student a glimpse into what goes into running a horse ranch. The youth learn organizational skills and time management. By spending time at the barn they also learn to be observant as they tend to the horses, keeping an eye out for any problems. Students can also do chores at the barn for work credits that help reduce their lesson costs.